I so love how these cuties turned out! If you know me, you know I love to mass produce cards and tags. Well, buckle up because these cards are a lot of fun to make. In the end, they remind me of sugar cookies. I used cardstock hearts that I bought from Michaels and added canvas to it (The stick on canvas) and painted it reds and pinks. I simply layered the cards with the foxes, tags, ribbon, and stickers until I was satisfied with the outcome. So easy and so much fun. I actually did this exact project with a friend's 8-year-old girl this past weekend and she did a better job than me. So needless to say, it's the perfect little craft to do with kids.
My 3 Valentine workshops are on sale right now for $14 each. This is a GREAT deal!
SALE: These workshops are only $14
Videos (Part 1 and Part 2):
Related Products: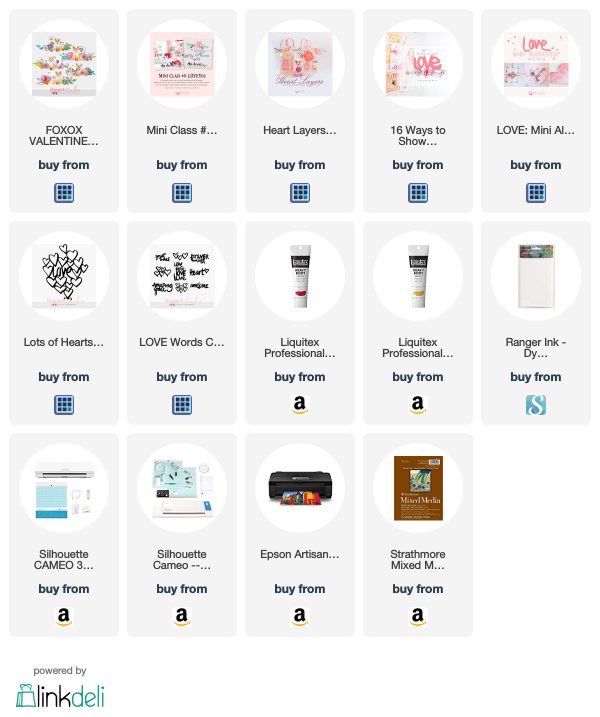 Thank you so much for visiting my blog. I love and appreciate you greatly.